Honolulu Aunty asks "Besides the limits of contributing based on income and the maximum direct contribution of $6000 per year (which can be overcome with different strategies), what do you see are the drawbacks or negatives of funding and maintaining a Roth IRA?"
Thanks for the question, your copy of Ed Slott's The Retirement Savings Time Bomb is on its way.
Aunty, I think that just because something is good doesn't mean that more is always better. Someone who manages to save only in Roth flavored accounts, whether the Roth 401(k) or Roth IRA, will possibly retire with no taxable retirement income. This has a certain appeal of course, who wouldn't enjoy paying no taxes when they retire? There's one downside to this. In 2012, a couple has combined exemptions and standard deduction totaling $19,500.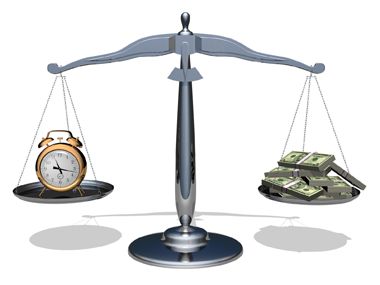 Let's look at the big picture. Most people will be at a marginal 15% or 25% bracket. To keep the math simple, let's call it an average 20% over time. They have a choice, to put say $500,000 over their lifetime (this includes market gains, of course) into a pre-tax account, and pay nearly zero tax upon withdrawal, or to pay the tax on that money as it's earned and have $400,000 in the Roth at retirement. If we believe that 4% is the right withdrawal rate for a retiree, my pretax couple withdraws $20,000 per year and pays just $50 in tax this year as only $500 is taxable (remember, $19,500 in deductions.)  The Roth-only couple takes out just $16,000 per year.
It's tough to predict years out let alone decades, but it's possible to maintain a balance along the way. Those in the 15% bracket might want to save in a Roth, and shift to pretax as their income rises into the 25% bracket. A bit of attention each year to their tax situation should help them decide when and how to mix between pre and post tax accounts. It's about balance.