The title I was using as I wrote the first draft of this article was "Poop Happens." It was recommended to me by my puppy as he heard me tell my wife the story of  IRA paperwork gone bad. Sorry, I'm getting ahead of myself.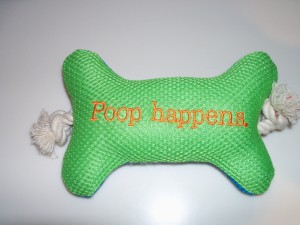 Early this year, a friend of a friend passed away. Wayne was too young, a heart attack that he didn't survive. A 58 year old man, he would miss his daughter's upcoming wedding. He left a nice insurance policy for his ex-wife, they had divorced on the best of terms. But, I later found out that when it came to his IRA, the broker saw the beneficiary form still had his "wife" listed, and they changed the account title into her name.
This is how things could have gotten messy. An inherited IRA must have RMDs (required minimum distributions) taken out starting in the year after the owner has passed or the entire balance withdrawn by the fifth year. The one exception is a spouse inherits the IRA. She is permitted to transfer the account into her name and treat it as if it were always hers. This means no RMDs are due until the year she turns 70-1/2, and she may make Roth conversions any time she wishes. If she keeps the account titled as a beneficiary IRA, she's subject to RMDs, not allowed to convert to Roth, but she also can take larger withdrawals and not be subject to any penalty if she's under 59-1/2.
In this circumstance, the woman was no longer the wife of the man who passed away, she had no option to transfer the IRA to her name, but more important, she'd be subject to a 50% penalty for any RMD required but not taken.
The lesson here is two-fold — When there is a change in your family situation, a birth, death, marriage, or divorce of you or any of your loved ones, take a moment to review your accounts beneficiaries on life insurance, retirement accounts, and any other account that include such designations. Second, the broker shared fault here, as even though the beneficiary form showed wife, the death certificate clearly showed that she and Wayne were divorced when he passed on.
This situation was caught in time to avoid any issue, fortunately. Hopefully, reading about mistakes such as this can help you avoid similar ones.